High Performance AAA Program Registration
---
---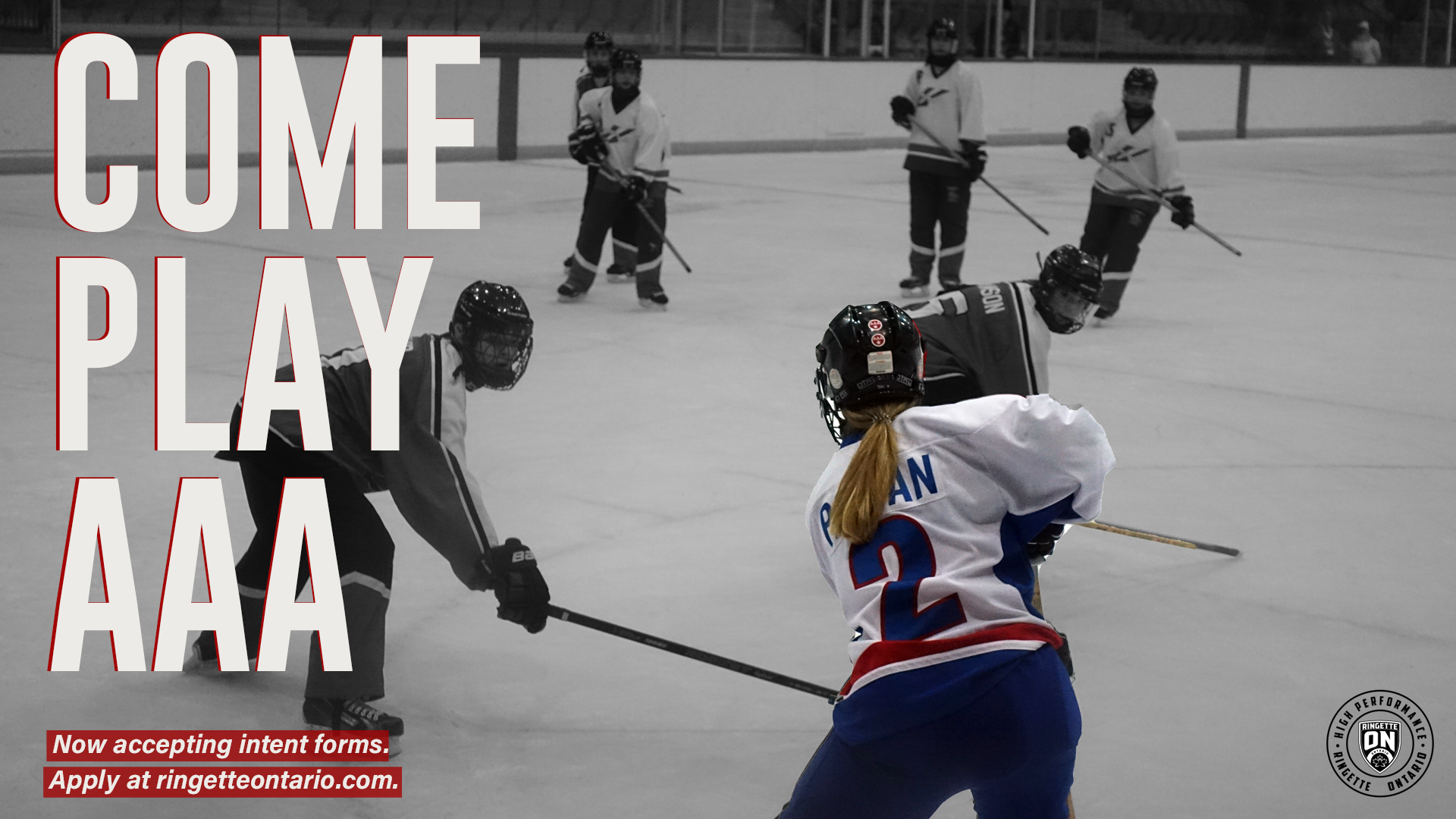 ---
Ringette Ontario
High Performance AAA Program

Ringette Ontario is pleased to announce the launch of the Ringette Ontario's High Performance (HP) AAA Program. The Ringette Ontario High Performance AAA Program is the pilot program for athletes training to compete at Ontario Winter Games, Canada Winter Games and in future high-performance opportunities. It will consist of virtual learning sessions, fitness sessions, on-ice sessions, and development camps to help prepare athletes for their HP journey.

The Program is the first step of the Excellence Program that was described in the Ringette Canada Competition Review. The Excellence Ringette Program is being developed in consultation with Ringette Canada and Provincial Ringette Organizations.
To be considered for the program, applicants must:
Be born between 2003 and 2007,
Be in good standing with their local club, league, and Ringette Ontario,
Be rostered on an RO registered team for the 2021-2022 season,
Complete the RO High Performance AAA Program Intent Form,
Attend an in-person Selection Camp in the fall (dates TBD).
Please note that all players (including players currently enrolled in the current HP Program) must submit an intent form if they are interested in being part of the High Performance AAA program.

To learn more about the Ringette Ontario High Performance AAA Program and this pathway, please visit https://ringetteontario.com/high-performance/. If you have any questions about the program or the application process, please contact Karla Xavier (Technical Director) at techdirector@ringetteontario.com.