You Could Be Our Next Referee-In-Chief
---
---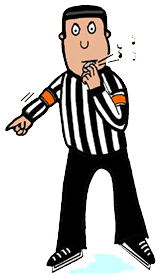 ---
Do you think you have what it takes to be our next Referee-In-Chief?
Timmins Ringette is looking to fill the position of Referee-In-Chief starting with the 2021-2022 season. All it takes is determination, patience, problem solving, some work and a little magic !! We have recently implemented some online tools that will help carry load.
---
As defined in our by-laws, the Referee-In-Chief is:
he Referee-in-Chief shall be responsible for all officials in the Association including the advancement of their skill levels, must attend Board of Director meetings when invited by the President, shall be responsible for all minor officials (timekeepers, scorekeepers and shot-clock operators or may delegate such duties to a Minor Official assistant), shall provide opportunities for skill advancement for all officials, shall be responsible for scheduling all officials ( or work in pair with a Minor Official assistant) and will perform such other duties as may from time to time be established by the President.
---
For reference you can review the ORA Referee-In-Chief Manual from 2014 .... This is NOT an exact description of the tasks for the Timmins Ringette RIC. Exact tasks outside of what has been published in the by-laws will be developed with input from the Board and the RIC.
If you are interested in this exciting opportunity please click here to complete the form ......